Discover
At our Spiritual Retreats we teach many wonderful ways that are easy and practical to help you discover your SPIRITUAL GREATNESS- the work of staying in harmony. In Ancient Egyptian folklore they compared the challenges of life to that of being in a canoe. As long as you are in your canoe, you can weather any storm, go any where you want to go, paddle around the floxam of life, or simply push bad stuff out of your way with your paddle. Being out of harmony was being compared to being out of your boat, even if the weather was good you will eventually tire and drown. So we teach you how to stay in your canoe, and it life does happen to knock you out of your canoe, we teach how to get back in as soon as you can before you swallow too much salt water.
We also teach how to let go of negative energy with a Egyptian process - making right. It is a delightful way of letting go of anger, regret, fear and all other sorts of darkness and it can also be used to heal other people and situations.



Welcome To Healing Sessions and Courses
Should you need special kind of treatment in any physical or emotional situation please email me!
In Another Words
You will participate and learn how to perform Complete Body Alignments. This is a spiritual healing process where minor adjustments to full on miracles can happen. It is a experience of a lifetime and amazing to witness.
How do you bring what you desire into your life? How do you manifest the things that will bring you happiness and well being. We teach you how to pray.. effectively. or Treatments, whatever you prefer to call them, learn how to activate your thoughts into reality.
You will also experience our very own soul and life after death with our Guided Visualization of SOUL JOURNEY. Please click on that spiritual link to find out all the amazing things that are revealed with this fantastic journey of the spirit.
You can also Talk Soul to Soul with any person or being you desire with this awesome healing tool. Please click on to that link to find out more about this wondrous process.
There is so much more that we offer at our SPIRITUAL RETREATS as you can see by our program listing. But what is even more important is we provide you with an incredibly beautiful place and space to find your spirit and learn how to live each moment with delight.
We are located just one block from the Red Sea, a couple of blocks from magnificent snorkeling site at the red sea , a brisk walk from – under water lost horizon, and a bike ride from the desert. Plus usually we have beautiful balmy weather. AND of course it is Egyptian the land of the Greatness of Pharaos.

info@raa-safari-center.8m.net

Our Specialities
Programs are on going, simply choose the time you would like to come and call for availability.
A SEVEN DAY PROGRAM INCLUDES-
All ground transportation -Airport pick up with Egyptian greeting



Private room or semi private room/ Tents available for Camping depending upon availability



Gourmet food combined meals


Two aromatherapy massages, Two private Hypnotherapy sessions.
Biomagnetic Healing Course, Introduction, Healing for some cases
A Egyptian Salt Rub with Reiki & Crystal Therapy treatment
One Yoga Class, Meditation introduction
Six workshops and Aromatherapy, Complete Body Alignments, Stress Reduction, Reiki Level One Certification, Food Combining,–making right.
Four guided sightseeing including- Soul Journey, Healing and Cleansing, Talking Soul to Soul &
A Introduction for the Aura and Chakra of Healing
Egyptian Aromatherapy Formulas- Healing Spray and Tranquility Bath Oil
A Workbook for reference for the workshops.
Plus lots of greetings so you can heal body, mind and soul!
Shorter or longer retreats are tailored to your needs.



Retreats are going on continuously with no more than six people at any one time. We are now a residential facility so we have tailored our programs for the well being of women. If you need our services we can arrange for private cottage accommodations with advanced notice.



THREE DAYS-
SEVEN DAYS-
FOURTEEN DAYS-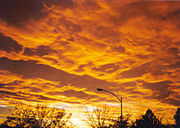 Sun is always shining to fed us with LIGHT
enjoy with us the sun rise & set and enhance your soul with spirituality.
info@raa-safari-center.8m.net